<! ========= Cool Timeline Free 2.7 =========>
ASMSI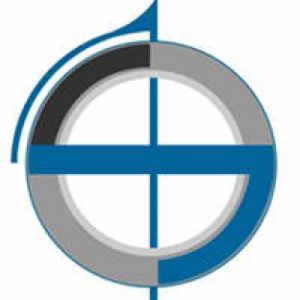 Established
The ALUMNI OF THE SISTERS OF MARY SCHOOL, INC.  was established as the official name for the organization. Mr. Alexander Flores of Batch 1991 was the first elected ASMSI President.
2004
President: Atty. Adonis Sulit of Batch 1992 in 2004 to which Miss Sharon Dizon of Batch 1996 was appointed ASMSI Executive Director.
2006
Miss Eden Cabrera of Batch 1994 was elected ASMSI President.
International Chapter
In 2008 that in the effort of bringing together the graduates working in the Middle East, ASMSI-UAE was formed under the initiative of Mr. Wendell Castro. From then on, the idea of creating an International Chapter per country where a graduate resides or work sprung in order to represent them..
Read More
Website
In 2009, Bro. Alejo San Buenaventura, SJ of Batch 1999 was elected ASMSI President, it was also this year that the website was updated from www.smaa.org.ph to www.asmsi.org.ph.
First Alumni Conference
The need for a more unified alumni organization that would somehow cater and be an avenue for all the graduates of the Sisters of Mary wherever they may be in the world became a necessity that the very first alumni conference was called for in August of 2011. This marked..
Read More
Board of Trustees membership
In 2012, it has been recommended that the ASMSI President become a member of the Board of Trustees of FR. AL'S CHILDREN FOUNDATION INC, the funding arm of the Sisters of Mary in the Philippines.
First ASMSI International Convention
In 2013, through the initiative of Mr. Jhun Mariano, the very first ASMSI International Convention was held and thus the ASMSI International Chapter was formally acknowledge. The ASMSI International Chapter has and still plays a key role in the unification of the graduates based overseas. It was also in this..
Read More
2014
In 2014, Ms. Arlene O. Allas was elected ASMSI President.
First ASMSI Solidarity Fun Run
In 2015, the 1st ASMSI SOLIDARITY FUN RUN was held, spearheaded by MR. BIMBO SULAPAS of Batch 1991, ASMSI-CAVITE President.
2016
In 2016, Mr. Samuel Azura Jr. of Batch 2004 was elected as ASMSI President. After a year into the presidency he resigned from office and the vacant position was assumed by Mr. Bimbo Sulapas who was then the ASMSI Vice President.
2018 – Present
In 2018, Mr. Sulapas was re-elected to office and still holds the position at present.